Post by shadex on Jan 31, 2017 16:22:09 GMT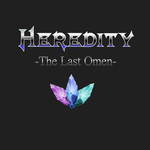 www.assetstore.unity3d.com/en/#
!/content/45805
You can buy individual clothes at $15 each set, it has equip points, facial morphing, LOD system, Has seperate textures for eyes and mouth, can be made to dynamicly morph body and faces (think character turning into a werewolf) And works perfectly with invectors stuff as long as you add the content packs of clothes to the character before you create a controller.
Its based on Daz like jrackley said. there upgrading to gen 3 soon i hear. There is also suppose to be a system to make your own clothes as some point. mainly it doesn't cost $500 like Daz.
I use that with probuilder to make accessors like horns, and
share.allegorithmic.com/
to grab procedural materials for the skins. It's pretty simple to pull off a decent looking orc, or rock person. Allegorithimic mats also tend to work well with 3dfoins cheap fantasy creatures as well.
Using the above systems and invectors TPC, i can usually get a fully detailed original looking character in about 3-4 hours if i'm picky. About 15 minutes for something basic like an Orc or goblin.
You need substance painter or substance designer to use those cool materials?
Nope. Substance painter is for detailed work, like painting a hyper detailed model (it was used on iron man 3 i believe to pain the iron man suit.) Substance designer lets you create the materials. Substance Share are Procedural materials that are created using substance designer. Substance Share is free to use, and free for commercial use license (disclaimer check for yourself). You can use them as both procedural materials (customizable materials, can also change during runtime) or make a simple material from them.
TLDR: Nope, you can use all of the Procedural Materials on the site for free. Most all of them work out of the box on standard unity box's and 1/10 scale for probuilder