Post by tharindu on May 22, 2017 4:44:30 GMT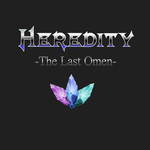 uberwiggett
jrackley
shadex
@invector . For discovery quests, I thought a bit long and hard and I am thinking of going with large static trigger colliders in its own layer, and in the collision matrix I set the player layer to only work with this collider's layer. after the discovery quest is complete. This collider will be deleted. Is this acceptable ? I am particularly touchy about having a lot of colliders and not controlling the collision matrix properly because of performance.
Sorry, had a busy weekend, let me try to catch up to this thread, cause i think it is really interesting, so forgive me if i respond to individual posts instead of one big one.
So I personally stay away from layers at all costs. So you know when you download an asset and it says something like "load the complete project", while most of the time it's importing layers. This means it's potential conflict with other assets, like having the same class. I'm not entirely sure how everything is written, but if it was me, i would have a script that would activate and spawn a collider whenever a quest was started. When you reached that collider and preformed the action (talk, kill, take, etc) it would trigger the quest as complete. This way it would be easy to dynamicly attach one of those scripts to an enemy (kill quests) or assign it to a specific person (Fred the townsfolk).
Now as for the layer based collision... I know it saves on the coding, but isn't it rather limiting? First thing that comes into mind is that your going to want Enemies to interact with the collider's, just differntly from the player (escort quests). I would probly use tags, and allow the quest to accept tags, because there are more tags then layers lol.
Also i wouldn't worry about colliders. You need what? 3 on average per quest? 1 to start the quest, 1 goal, and maybie 1 failure condition. If the quest has multiple steps, just activate the colliders as you go. How many quests do you plan on being active at one time? 10 or 20? that is 30-60 coliders on at worst, a single, non steaming map. But those are my just thoughts. i could be missing the point
Actually that's a great point about using layers.
So to summarize the requirement, Discover Quests can vary from discovering a small city to discovering a small building, a character, or an item of sorts.
I am thinking of using a mix of box and sphere trigger colliders to designate everything from large areas to items for discover quests.
The reason I specifically decided to go with layers is to save some performance by being able to setup these colliders on their own layer ( ExploreObjectivesLayer ) and setting them up to only collide with the player or the escorted character.
I can have the player and the escorted character on one layer, and the colliders on its own layer ( colliders will be static ).
For discovery quests, the player hits the collider and the discovery quest is complete. For escorts, the target hits the collider and the quest will be complete.
The only reason I wanted to restrict colliders to layers was to only have the player and the escort targets interact with these colliders. If there are a large number of objects around the player at the time, didn't want all of those collission messages to go up the hierarchy. Hence the reason to not use tags as well.
But at the end of the day, I leave the flexibility of having to worry about how collission should work, to the developer. Because I intend to
1. Let you create the discovery quest in the quest database. The quest will have a bool on it which lets you decide if the discovery will occur only if the quest is in progress. (If you want this area to be discovered early before accepting the quest, you can have that option).
2. Attach my vQuestTarget script to the colliders and set which quest will be updated on collission or trigger enter.
I've been looking at this article to actually come to the conclusion on layers
unity3d.com/learn/tutorials/topics/physics/physics-best-practices